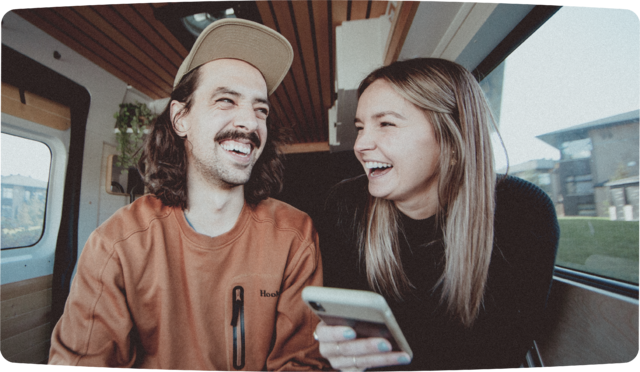 What is Vanlife Sagas?
Vanlife Sagas is Marie-Pier and Dominic's project. They are free spirits and adventure seekers who are looking for a way to live and work off the beaten path. Their HQ: VanessaNessa, their van.
With time, friends and colleagues also joined their project. Together (and sometimes on their own), Marie-Pier and Dominic go wherever the wind takes them and tell us stories along the way. "Us" refers to the more than 115,000 people who follow them on various forms of social media and who are along for the ride when it comes to their adventures. Since our region is full of stories, we asked them to come and fuel up on the stories of our beautiful region. This stay led to "VANLIFE SAGAS – Une saga in the Pontiac" and their list of 10 reasons to love the Pontiac.
Here are the Vanlife Sagas' favourite, must-see spots in the Pontiac—by van!