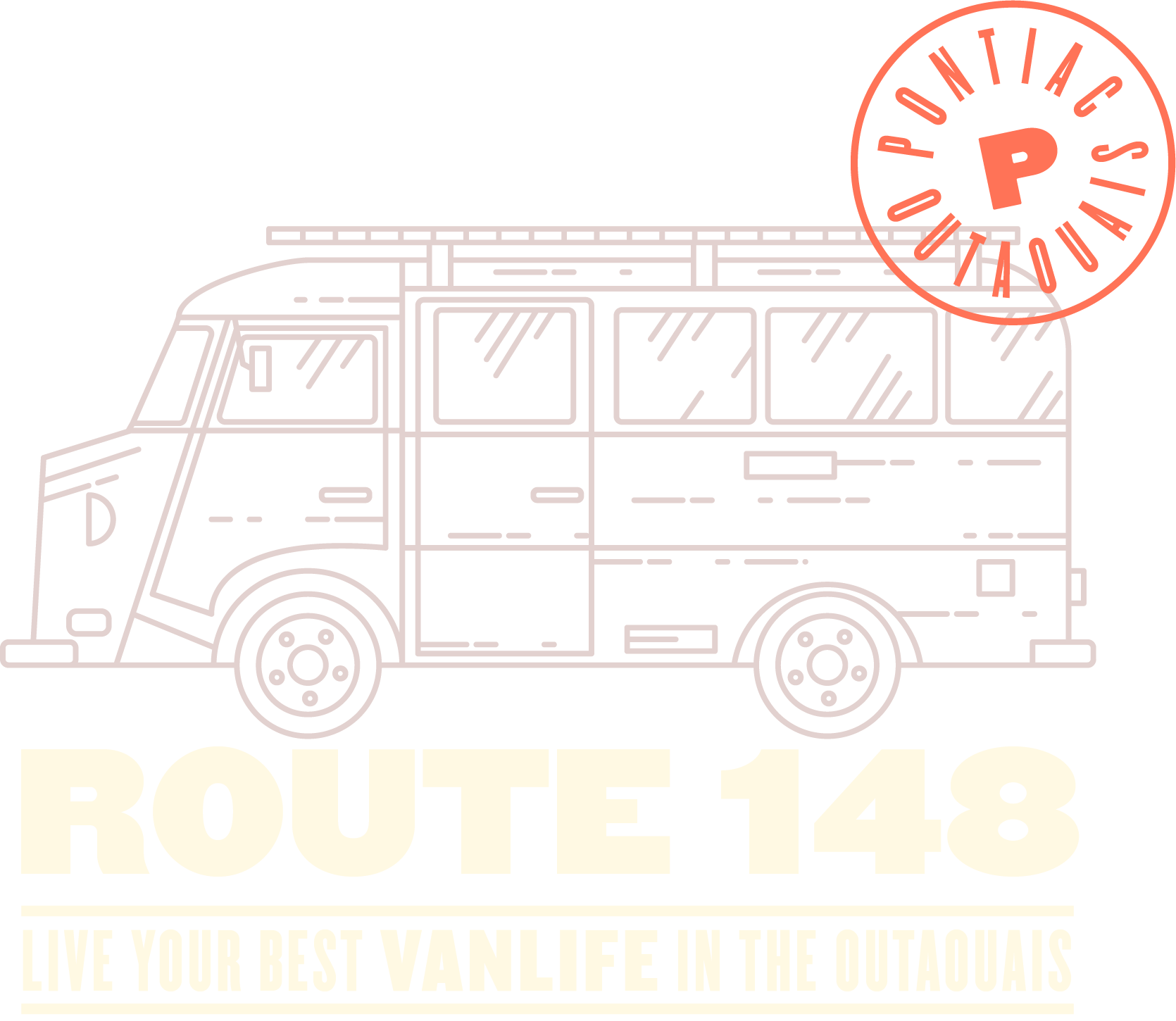 YOU KNOW THE 132 AND THE 138? BUT WHAT ABOUT  THE
148

?
THIS SUMMER (2022), WE'RE preparing A NEW TOURISM ROUTE THAT'S PERFECTLY SUITED FOR VANLIFER ENTHUSIASTS. WE'VE FOUND TONS OF COOL PLACES AND PINNED THEM IN A GOOGLE MAP TO HELP YOU PLAN YOUR NEXT VACATION. COME VISIT US!
PLEASE NOTE: THE PROJECT TO MAP OUT ROUTE 148 IS CURRENTLY UNDERWAY AND WILL LAST UNTIL THE SUMMER OF 2023. WANT TO HELP US OUT? LET US KNOW YOUR IMPRESSIONS DURING YOUR VISIT attraction@destinationpontiac.ca. Thanks and have a good roadtrip!
HEY VANLIFER, CHECK OUT OUR MAP AND SHARE YOUR FAVOURITE SPOTS!  #ROUTE148PONTIAC
HERE ARE OUR TOP SPOTS FOR VANLIFERS 
PLACES TO SLEEP (IN VANS)
GAS STATIONS
RESTAURANTS
TOURIST ATTRACTIONS
GROCERY AND CONVENIENCE STORES
YES, IT'S A GOOGLE MAP. COOL RIGHT? NOW SAVE IT ON YOUR PHONE!

OUR NEW ROUTE WAS TESTED AND VETTED BY DOMINIC FROM VANLIFE SAGAS AND MANY OTHERS: 
RICARDO, DOM MÉNARD FROM BON VÉLO, SACHA FROM CANADIAN CASTAWAY, ALEX AND VALERIE FROM PRÊTS POUR LA ROUTE WENT TO TEST THE ROUTE 148 TO DISCOVER THE ATTRACTIONS AND SWEET VAN SPOTS. CHECK OUT THE SAGAS TO SEE HOW THEY LIKED IT!
Dom from Vanlife Sagas faced none other than Ricardo in a smores fight. He tested his cardio with his trusty sidekick with Dominick from Bon vélo. Alex and Valérie from Prêts pour la route had fun challenging Dom with a big axe and with his good friend Sacha from Canadian Castaway, they took a trip… on a trip.
SAGA No.01
Dominic and his longtime friend Sacha from Canadian Castaway drive to the Pontiac to live the vanlife in their backyard! They travelled along the Route 148 looking for the best spots. Along the way, they discover the Black River from a new angle, visit a dreamy tiny house, and treat themselves with the best wings… ever!
SAGA No.02 
Dom from Vanlife Sagas reunites with Dom from Bon Vélo at the west end of the Pontiac, in Sheenboro. Together, they leave their van to venture on the backroads near the 148… by bike. This area is a bikepacking paradise. They attempt a fishing trip in a canoe on one of the most beautiful rivers in Quebec, then finish it off like real Pontiacers, around a campfire.
SAGA No.03 
None other than Ricardo, a new part-time vanlife enthusiast, joins Dominic to visit the beautiful Bristol area. As the region is agricultural, Dom introduces him to some of the producers he loves, as well as tasting their delicious products. On the menu: cider, pie, honey and a countryside table. This is followed by an epic smores competition between the 2 vanlifers. Who will be the champion, Dom or Ricardo?
SAGA No.04
The charming trio of Prêts pour la route, Alexandre, Valérie and their pug Mr. Bond, come to test out Route 148 with Anne-Emmanuelle and Dom. After a nice lunch on the grill, the guys face the girls in a cutthroat axe throwing challenge. Then Val and Alex sample Pontiac's famous poutine deux-sauces. The fun-loving group finally falls back into their childhood on the floating inflatable games.
visit the Pontiac

in a van
10 reasons by vanlife sagas
10 reasons by visages régionaux